Journal of Architectural Research and Education is an online open access journal. It features articles on a wide range of issues in architecture, including architectural history and theory, dwelling culture, building technology and material science, architectural design, landscape architecture, urbanism; and architectural pedagogy, including curriculum development, teaching and learning process, learning model, learning theories and philosophy, learning instruments, professional architect and teacher training.
Published twice annually, in June and December, the journal welcomes contributions from all over the world. The articles are written in English. All materials submitted to Journal of Architectural Research and Education are subject to rigorous peer review.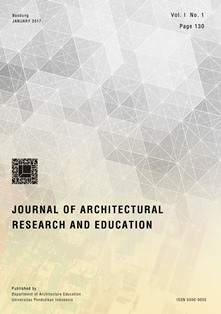 Announcements
No announcements have been published.