EFEKTIVITAS MANAJEMEN MUTU PEMBELAJARAN GURU BIDANG PRODUKTIF DI SEKOLAH MENENGAH KEJURUAN
Abstract
Penelitian ini bertujuan untuk menganalisis efektivitas manajemen mutu pembelajaran yang dilakukan oleh guru pengampu mata pelajaran rumpun bidang produktif pada SMK Kelompok Bidang Keahlian Bisnis dan Manajemen. Masalah yang diteliti meliputi bagaimana penyusunan rencana pembelajaran, pelaksanaan  pembelajaran, evaluasi dan  tindak lanjut evaluasi pembelajaran yang akan dilakukan. Penelitian ini penting dilakukan karena guru SMK sebagai ujung tombak dalam pembelajaran di sekolah, dimana guru diberikan kewenangan dalam mengembangkan kurikulum  atau program pembelajaran. Kurikulum yang disusun guru berupa kurikulum implementatif yang  diimplementasikan di sekolah. Dalam  penyusunan kurikulum serta dalam pelaksanaannya perlu menerapkan prinsip manajemen mutu sehingga kurikulum implementatif yang disusun relevan dengan kebutuhan dunia kerja dan industri. Penelitian ini menggunakan pendekatan deskriptif analitik dengan metode kualitatif. Responden dalam penelitian ini adalah Kepala Sekolah, Ketua Kompetensi Keahlian, Guru-guru di SMKN 1 Bandung dan SMKN 3 Bandung.   Hasil penelitian menunjukkan: Pertama, paradigma yang digunakan dalam pengembangan kurikulum pada ke dua SMK Negeri ini  adalah demand/market driven dan life skills. Kedua, pelaksanaan pendidikan menggunakan sistem ganda (PSG), dalam pembelajaran menggunakan pendekatan ilmiah, dan model pembelajaran yang digunakan: a). Discovery learning, b) Inquery learning, c) problem based learning, d) Project based training, untuk Pembelajaran di dunia kerja dilaksanakan melalui program Praktek kerja industri. Ketiga, evaluasi Pembelajaran yang dilakukan oleh Guru kelompok Mata Pelajaran produktif   dilaksanakan  secara menyeluruh yang meliputi aspek pengetahuan, sikap dan keterampilan pada setiap substantif yang dipelajari. Keempat, tindak lanjut dari kegiatan evaluasi yang dilakukan oleh Guru bidang produktif, penyusunan laporan hasil belajar dilakukan untuk memperbaiki proses pembelajaran, membantu siswa yang belum mencapai kompetensi melalui pembelajaran remedial dan pengayaan.
Keywords
Efektivitas, Manajemen Mutu, Pembelajaran, Guru Produktif
References
Arcaro,Jerome (1995) Pendidikan Berbasis Mutu, (edisi terjemahan) Penerbit Pustaka Pelajar
Bishop, Pam (1996). Education and Industy Links: a Tripartite Model, dalam School Science Review A Journal of The Association for Science Education.
Bromn, Bettina L (1997) Quality Improvement Criteria and Vocational Education, tersedia http://ericac.org/textonly/docgen.asp.
Daeng Sudirwo (2002) Kurkulum Pembelajaran dalam Otonomi Daerah, Penerbit Andira Bandung
Dedi Supriadi (Editor) (2002). Sejarah Pendidikan Teknik dan Kejuruan di Indonesia: Membangun Manusia Produktif, Dirjen Dikdasmen, Diknas,
Depdiknas (1996). Pedoman Teknis Pelaksanaan Pendidikan Sistim Ganda pada SMK, Dikdasmen,Direktorat Pendidikan menengah Kejuruan
------------- (2001). Standar Pelayanan Minimal Penyelenggaraan Sekolah Menengah Kejuruan. Direktorat Pendidikan Menengah Kejuruan.
Dorothea,Wahyu (2002) Manajemen Kualitas,Penerbit Ghalia Indonesia.
E.Mulyasa (2002) Kurikulum Berbasis Kompetensi:Konsep,Karakteristik,Implementasi,Bandung,Remaja Rosda Karya.
Fandy Tjiptono dan Anastasia (2001) Total Quality Management, Penertibit Andi Yogyakarta
Gasperst,Vincent (2005). Total Quality Management, Penerbit PT.Gramedia Pustaka Utama, Jakarta.
Gueorguiev,Tzettlin (2006) Quality Management in Higher Education, Tersedia:education.www.qedu.ru.acad,bg
Gordon, Jean and Parkes,David (1995).Changing Issues in Vocational Education and Training: an Albania example, dalam European Journal of Education,Vol.30.No.4
Hill,Ann Marie (1994). Perspective on Philosophical Shifts in Vocational Education: Journal of Vocational and Tecnical Education, Volume 10.
Holton,Elwoog and Trott,James W (1996). Trends Towarf A Closer Integration of Vocational Education and Human Resource Development, Journal of Vocaional and Techical Education, Volume 12, Number 2, spring
Indra Jati Sidi (2001), Membangun Masyarakat Belajar, Diknas Jakarta
Kolde, Rosemary (1994). What Is Quality Vocational Education, Vocational Education Journal, Vol.69,
Lindsay.William M and Petrick,Joseph A(1997) Total Quality and Organization Development, ST.Lucie Press.
Meleong,Lexy (1998) Metoda Penelitian Kualitatif, Dijen Dikti,Diknas Jakarta.
Miller,Michael T (1993). Vocational Education Leadership:Determining Student Needs, dalam Journal of Vocational and Technical Education, Vol.10,Number 1 Fall 1993.
Mukhopadhayay,Marmar (2005) Total Quality Management in Education, Sage Publication.
Nasution, S (1998). Metodologi Penelitian Kualitatif, Jemmar Bandung
Pudji Muljono (2006) Standar Proses Pembelajaran, Buletin BNSP Volume I.No.2
Sallis,Edward (2013) Total Quality Managemen in Education (terjemahan) Penerbit Ercisod Yogyakarta.
Soeharto (1988). Disain Instruksional Sebuah Pendekatan Praktis Untuk Pendidikan Teknologi Kejuruan, Depdiknas, Jakarta.
Suharsimi Arikunto (1988) Organisasi dan Administrasi Pendidikan Teknologi dan Kejuruan, Depdiknas Jakarta.
Sukamto (1988). Perencanaan dan Pengembangan Kurikulum Pendidikan Teknologi, Proyek P3TK Dirjen Dikti, Depdikbud Jakarta.(2006)
Sukamadinata,NS (2006) Pengendalian Mutu Sekolah Menengah Kejuruan,Penerbit Aditama,Bandung.
Tilaar.H.A.R (1997) Management Pendidikan Nasional.Penerbit Rosda Karya Bandung.
Tribus,Myron (2007)Quality Management in Education. Tersedia www.quality mgmtingducation.
Wenrich, Ralph, et.all (1988). Administration Vocational Education, American Technical Publisher,Inc
DOI:
https://doi.org/10.17509/pdgia.v17i2.18789
Refbacks
There are currently no refbacks.
INDEXED BY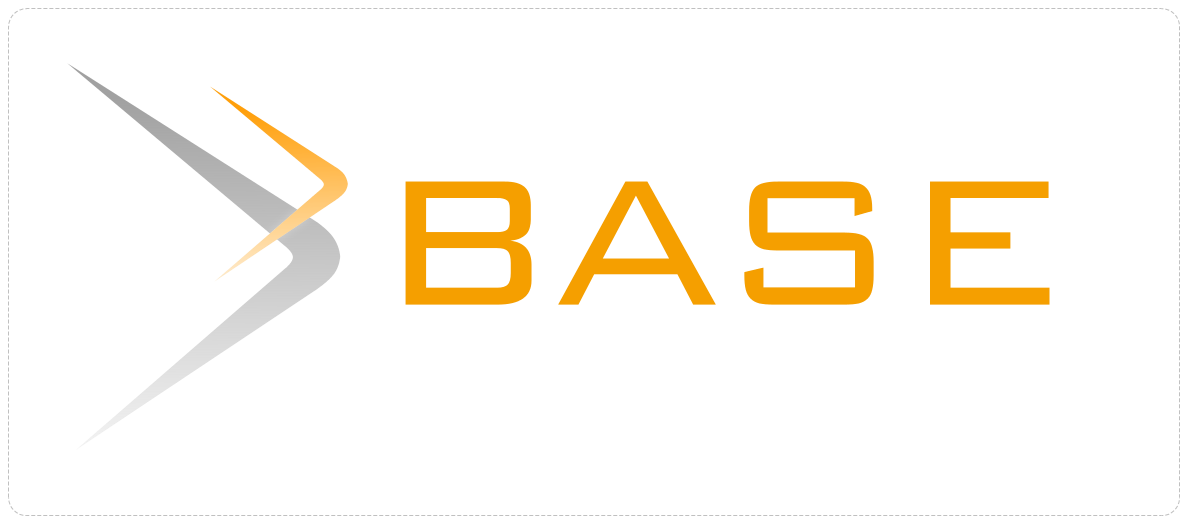 This work is licensed under a
Creative Commons Attribution-ShareAlike 4.0 International License