EFEKTIVITAS MANAJEMEN MUTU PEMBELAJARAN GURU BIDANG PRODUKTIF DI SEKOLAH MENENGAH KEJURUAN
Abstract
Abstrak
Penelitian ini penting dilakukan karena guru SMK sebagai ujung tombak dalam pembelajaran di sekolah, dimana guru diberikan kewenangan dalam mengembangkan kurikulum  atau program pembelajaran. Penelitian ini bertujuan untuk menganalisis efektivitas manajemen mutu pembelajaran yang dilakukan oleh guru pengampu mata pelajaran rumpun bidang produktif pada SMK Kelompok Bidang Keahlian Bisnis dan Manajemen. Penelitian ini menggunakan pendekatan deskriptif analitik dengan metode kualitatif. Responden dalam penelitian ini adalah Kepala Sekolah, Ketua Kompetensi Keahlian, Guru-guru di SMKN 1 Bandung dan SMKN 3 Bandung. Hasil penelitian menunjukkan : Pertama, paradigma yang digunakan dalam pengembangan kurikulum pada ke dua SMK Negeri ini  adalah demand/market driven dan life skills. Kedua, pelaksanaan pendidikan menggunakan sistem ganda (PSG). Ketiga, evaluasi Pembelajaran yang dilakukan oleh Guru kelompok Mata Pelajaran produktif   dilaksanakan  secara menyeluruh yang meliputi aspek pengetahuan, sikap dan keterampilan pada setiap substantif yang dipelajari. Keempat, tindak lanjut dari kegiatan evaluasi yang dilakukan oleh guru bidang produktif, penyusunan laporan hasil belajar dilakukan untuk memperbaiki proses pembelajaran, membantu siswa yang belum mencapai kompetensi melalui pembelajaran remedial dan pengayaan.
Abstract
This research is important because SMK teachers are the spearhead in learning in schools, where teachers are given authority in developing curriculum or learning programs. This study aims to analyze the effectiveness of the quality management of learning undertaken by teachers supporting productive subject groups in the Vocational Group in Business and Management Skills. This study uses a descriptive analytic approach with qualitative methods. Respondents in this study were the Principal, Head of Expertise Competency, Teachers at SMKN 1 Bandung and SMKN 3 Bandung. The results show: First, the paradigms used in curriculum development in these two State Vocational Schools are demand / market driven and life skills. Second, the implementation of education uses a dual system (PSG). Third, evaluation of learning conducted by the teacher of productive subject groups is carried out thoroughly covering the aspects of knowledge, attitudes and skills in each substantive learned. Fourth, the follow-up of the evaluation activities carried out by the productive sector teacher, the preparation of learning outcomes reports is carried out to improve the learning process, help students who have not yet achieved competency through remedial learning and enrichment.
Keywords
Efektivitas, Manajemen Mutu, Pembelajaran, Guru Produktif
References
Arcaro,J. (2006). Pendidikan Berbasis Mutu. Yogyakarta : Pustaka Pelajar.
Ariani, W. Dorothea., (2003). Manajemen Kualitas. Cetakan pertama. Universitas Atma Jaya Yogyakarta.
Arikunto, S. (1988). Organisasi dan Administrasi : Pendidikan Teknologi dan Kejuruan. Jakarta : Rajawali.
Depdiknas. (2001). Standar Pelayanan Minimal Penyelenggaraan Sekolah Menengah Kejuruan. Jakarta : Depdiknas.
Fitzgerald, R. (2007). Historic building record and the Halifax Borough Market doors. Industrial Archaeology Review, 29(1), 51-74.
Gaspersz, V. (2005). Total Quality Control". Jakarta: Gramedia Pustaka Utama.
Gueorguiev, T. (2006). Quality management in higher education. Quality of higher education.Tersedia : http://qedu.uni-ruse.bg/2006/bg/accpapers/gueorguiev.pdf
Kolde, R. (1994). What Is Quality Vocational Education. Vocational Education Journal, 69.
Lindsay, W. M., & Petrick, J. A. (1997). Total Quality and Organization Development. Total Quality Series. St. Lucie Press, 2000 Corporate Blvd., NW, Boca Raton, FL 33431-9868.
Mukhopadhayay, M. (2005). Total Quality Management in Education, Sage Publication.
Muljono, P. (2006). Standar Proses Pembelajaran. Jakarta: Buletin BSNP. Vol. I/No. 2/Mei
Mulyasa, E. (2002). Kurikulum Berbasis Kompetensi: Konsep, Karakteristik, dan Implementasi. Jakarta : Rosdakarya.
Sallis, E. (2006). Total Quality Management in Education. Yogyakarta: IRCiSoD.
Soeharto. (1988). Disain Instruksional : Sebuah Pendekatan Praktis untuk
Pendidikan Teknologi dan Kejuruan. Jakarta : Depdikbud.
Sudirwo, D. (2002). Kurikulum dan pembelajaran dalam rangka otonomi daerah. Bandung : Andira.
Sukmadinata, N. S. (2006). Pengendalian Mutu Pendidikan Sekolah Menengah. Bandung: Refika Aditama.
Supriadi, D. (2002). Sejarah Pendidikan Teknik dan Kejuruan di Indonesia: Membangun Manusia Produktif. Depdiknas : Jakarta.
Tilaar, H. A. R. (2001). Manajemen Pendidikan Nasional. Bandung : Rosdakarya.
Tjiptono, F., & Diana, A. (2000). TQM: Total Quality Management. Yogyakarta: Andi.
Tribus, M. (2007). Quality Management in Education. ERIC Clearinghouse.
Wenrich, R. et. all (1988). Administration Vocational Education. American Technical Publisher, Inc.
DOI:
https://doi.org/10.17509/pdgia.v17i2.18789
Refbacks
There are currently no refbacks.
INDEXED BY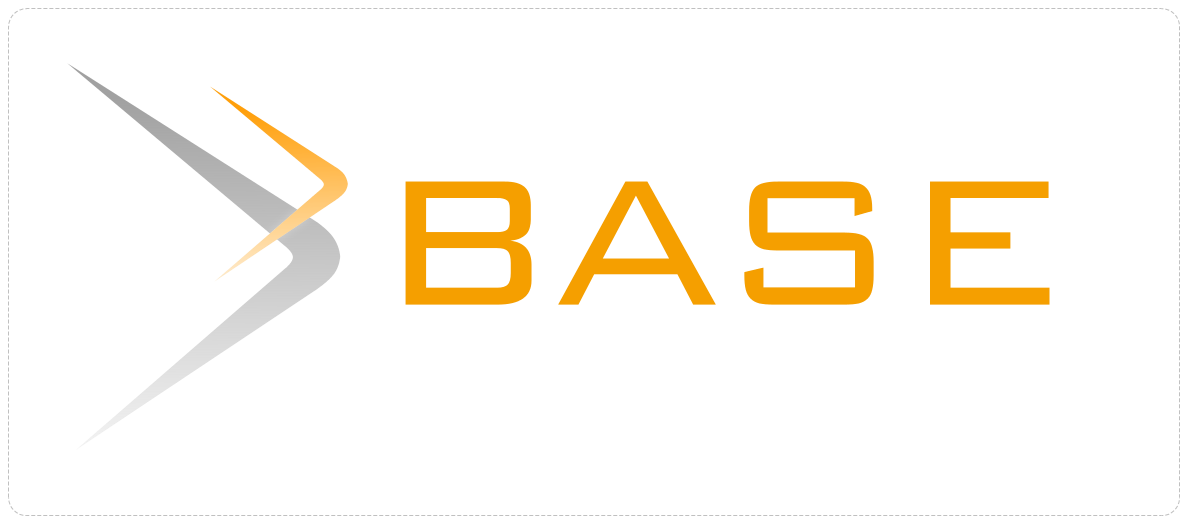 This work is licensed under a
Creative Commons Attribution-ShareAlike 4.0 International License