SemestaEdu Journal is an open-access and peer-reviewed journal published every April and October. SemestaEdu Journal covers research on mathematics, science, and technology education in elementary school that studies and develops research topics into various scopes such as teaching and learning, curriculum, assessment, school management, and educational policy. Articles submitted must be the result of research on mathematics, science and technology education separately or the integration of the three educational domains such as STEM education in elementary schools or related to elementary teacher education.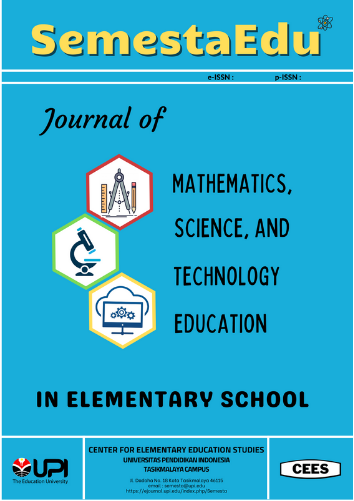 Call for Papers for the first issue (Volume 1 Issue 1 (October) 2022
We invite researchers/scientists/scholars from all over the world to submit high-quality manuscripts.
Paper Submissions Deadline: August 31, 2022
Announcements
ISSN Submission

SemestaEdu Journal is in the process of submitting e-ISSN and p-ISSN.
Posted: 2022-07-02