Religio Education (RE) (ISSN e.2776-3285 p.2776-3366) is an International journal published by the Department of General Education, Faculty of Social Science Education, Universitas Pendidikan Indonesia, Bandung, West Java, Indonesia. Religio Education (RE) is a member of the Directory of Open Access Journals (DOAJ). This journal is the best research result that focuses on Islamic Studies, Social Culture, and General Education. The journal scope includes Islamic Studies, Islamic Education, Interpretation, Social Religion, Social Culture, Religion and Culture, General Education and Philosophy of Religion. The editorial team invites researchers, scholars, and Islamic social observers to submit research articles that have never been published in the media or other journals. The journal is published twice a year in May and November. The journal's first publication begins in 2021.
Religio Education (RE) inviting authors to participate in presenting their best articles related to socio-religious issues, humanity, Islamic education, Islamic studies, Islamic religious education, general education, religious philosophy and interpretive studies, by presenting research data, literature review and original thoughts, which is presented through a process of analysis and in-depth discussion, in finding novelties that are beneficial to the progress and civilization of Muslims and mankind throughout the world. 
Focus and Scope of Journal
Islamic Studies;
Islamic Education;
Social Religion;
Religion & Culture;
General Education;
Philosophy of Religion. 
Religio Education (RE) is an open-access, peer-reviewed premier journal in its field, in which it has been engaged with universities and institutions in more than 14 countries across the world, including Indonesia, Egypt, England, Brunei Darussalam, Finland, India, Japan, Malaysia, Netherlands, Nigeria, Philippines, Taiwan, Thailand and Yemen. 
Collaborate
Religio Education (RE) in collaboration with Asosiasi Dosen Pendidikan Agama Islam Indonesia (ADPISI) and Asosiasi Prodi Pendidikan Keagamaan Islam (APPKI)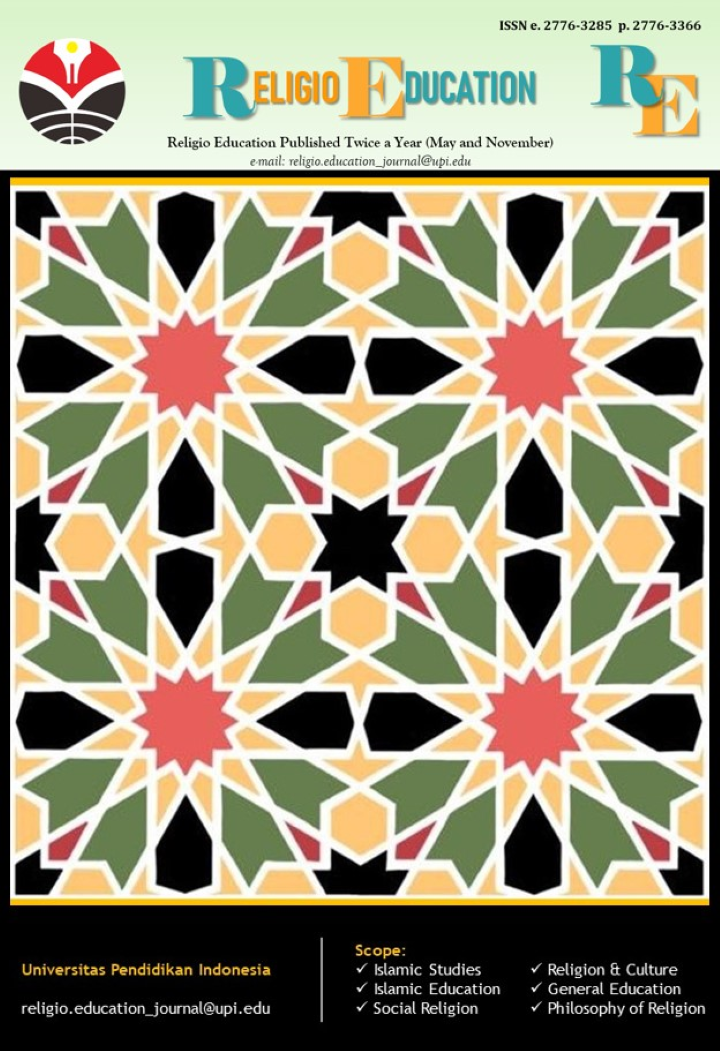 Announcements
No announcements have been published.
Vol 2, No 2 (2022): Religio Education (RE)