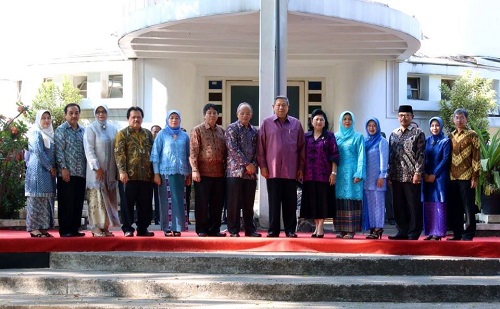 On the MIMBAR PENDIDIKAN Journal published by UPI Press in Bandung, West Java, Indonesia. 
Dear, all. 
I'd like to inform you that the MIMBAR PENDIDIKAN: Jurnal Indonesia untuk Kajian Pendidikan (Indonesian Journal for Educational Studies) will be published every March and September. 
The MIMBAR PENDIDIKAN journal is organized by the Lecturers of UPI (Indonesia University of Education)'s Journal Developer Team in Bandung, West Java, Indonesia. 
Accordingly, I would like to invite you to submit your manuscripts related to educational studies, with a length of 10 to 20 pages. The manuscripts can be written in English as well as in Indonesian and Malay languages. 
Please submit your manuscripts to these e-mail addresses: journal.mimbardik@upi.edu and suwirta.sahaja@upi.edu 
For further information about the scholarly journals published by UPI Press in Bandung, you may kindly visit the journal portal of UPI at: www.ejournal.upi.edu 
I am looking forward to your favorable response. Thank you for your kind attention. 
Sincerely yours,

Prof. Dr. Didi Sukyadi
Editor-in-Chief of MIMBAR PENDIDIKAN Journal in UPI Bandung; and Vice Rector UPI for Research, Partnership, and Business Affairs. 
Office address (for corresponding):
Ruang Timbang (Tim Pengembang) Jurnal UPI, Gedung UC (University Center), Lantai 5, Kampus UPI, Jalan Dr. Setiabudhi No.229, Bandung, Jawa Barat, Indonesia.
No announcements have been published.