PERSEPSI SISWA TERHADAP PENGGUNAAN PLICKERS SEBAGAI INOVASI PENILAIAN HASIL BELAJAR KIMIA DI ERA DIGITAL
Abstract
Abstract

A formative assessment needs to be conducted at the end of each topic discussion to know the progress of some learning activity, but teachers often skip it because of limited time and cost. Plickers (Paper Clickers) is a formative assessment technology without requiring students to bring electronic devices, but rather by scanning students' responses through QR code on a card with smartphone that connected to internet. Chemistry teacher of SMK Kesehatan Wonosari was implement Plickers   in formative assessment. This study aims to describe students' perception of the use of Plickers in Chemistry learning outcomes assessment in digital era. The reason for conducting this research is there is no research in Indonesia to investigate students' perceptions about the use of Plickers   as an assessment of Chemistry learning outcomes. So, this study results can be used as a reference for teachers in assessing learning outcome by using Plickers . This study uses a descriptive mixed research method between quantitative and qualitative with using questionnaire instrument. This study results showed that the majority of students believed in the importance of learning outcomes assessment with Plickers   because they would get immediate feedback and the learning environment become more active and enjoyable.
Abstrak
Penilaian hasil belajar perlu dilakukan pada setiap akhir pembahasan suatu topik untuk mengetahui sejauh mana capaian suatu proses pembelajaran. Pelaksanaan penilaian formatif sering dilewatkan guru karena keterbatasan waktu dan biaya. Plickers adalah teknologi penilaian formatif tanpa mengharuskan siswa untuk membawa perangkat elektronik, melainkan dengan sistem pemindaian respon siswa melalui QR Code pada media kartu dengan perangkat kamera smartphone yang terhubung dengan internet. Guru Kimia di SMK Kesehatan Wonosari telah menggunakan Plickers  dalam penilaian formatif. Tujuan penelitian ini yaitu untuk mendeskripsikan persepsi siswa terhadap penggunaan Plickers   dalam penilaian hasil belajar Kimia di era digital. Alasan dilaksanakannya penelitian ini yaitu karena belum banyak penelitian untuk menyelidiki persepsi siswa terhadap penggunaan Plickers sebagai penilaian hasil belajar Kimia di Indonesia. Sehingga, hasil penelitian ini dapat digunakan sebagai referensi bagi guru dalam melakukan penilaian hasil belajar dengan memanfaatkan Plickers. Metode penelitian yang digunakan adalah metode campuran deskriptif kuantitatif dan kualitatif dengan menggunakan instrumen angket dengan Skala Likert dan pertanyaan terbuka untuk mengumpulkan data persepsi siswa kelas XII di SMK Kesehatan Wonosari tahun ajaran 2017/2018. Hasil penelitian ini menunjukkan bahwa mayoritas siswa percaya pentingnya penilaian hasil belajar dengan Plickers karena mereka akan mendapat umpan balik secara langsung dan membuat lingkungan belajar menjadi aktif dan menyenangkan.
Keywords
Plickers, Penilaian Hasil Belajar, Era Digital
References
Andri, T. (2018). Evolusi Guru dan Sekolah Abad 21. Sukabumi: CV. Jejak Publisher.
Azmina, B., & Solihah, M. (2019, Maret). Persepsi Mahasiswa dan Instruktur tentang Technological Pedagogical Content Knowledge (TPACK) Instruktur Bahasa Inggris di Indonesia. Jurnal Penelitian Teknologi Pendidikan, 17(01), 76-89.
Daryanto, & Karim, S. (2017). Pembelajaran Abad 21. Yogyakarta: Gava Media.
Elmahdi, I., Al-Hattami, A., & Fawzi, H. (2018, April). Using Technology for Formative Asessment to Improve Students' Learning. TOJET: The Turkish Online Journal of Educational Technology, 17(2), 4-5.
Gurisik, A., & Demirkan, O. (2019). Opinions of High School Students about Plickers : One of the Online Formative Assessment Tools. International Journal of Scientific Research and Innovative Technology, 6(1), 12.
Kamus Besar Bahasa Indonesia. (2019). Retrieved from Kamus Besar Bahasa Indonesia (KBBI): www.kbbi.web.id/
Kementerian Pendidikan dan Kebudayaan. (2017). Panduan Penilaian untuk Sekolah Menengah Atas. Jakarta: Direktorat Jenderal Pendidikan Dasar dan Menengah.
Kent, D. (2019). Plickers and the Pedagogical Practicality of Fast Formative Assessment. Teaching English with Technology, 19(3), 90-104.
King, L. (2012). Psikologi Umum: Sebuah Pandangan Apresiatif Buku 2. Jakarta: Salemba Humanika.
Michael, E. A., Ejeng, I. A., Udit, M. A., & Yunus, M. M. (2019, February 08). The Use of Plickers for Language Assessment of Reading Comprehension. International Journal of Academic Research in Business & Social Sciences, 9(1), 638-645. doi:10.6007/IJARBSS/v9-i1/5464
Nurhadi, & Suwardi. (2010). Evaluasi Pembelajaran yang Efektif dan Menyenangkan. Jakarta: Multi Kreasi Satu Delapan.
Preszler, R. W., Dawe, A. L., Shuster, C. B., & Shuster, M. (2007). Assessment of the Effects of Student Response Systems on Student Learning and Attitudes Over a Broad Range of Biology Courses. CBE Life Sciences Education, 6(1), 29-41. doi:10.1187/cbe.06-09-0190
R. Jinu, S., & Beegum, S. (2019, July). Plickers : A Tool for Language Assessment in the Digital Age. International Journal of Recent Technology and Engineering (IJRTE), 8(2), 166-171.
Riduwan. (2007). Skala Pengukuran Variabel-Variabel Penelitian. Bandung: Alfabeta.
Schell, J., Lukoff, B., & Mazur, E. (2013, February). Catalyzing Learner Engagement using Cutting-Edge Classroom Response Systems in Higher Education. Cutting-Edge Technologies in Higher Education, 233-261.http://doi.org/10.1108/S2044-9968(2013)000006E011
Slameto. (2010). Belajar dan Faktor yang Mempengaruhinya. Jakarta: Rineka Cipta.
Solmaz, E., & Cetin, E. (2017, August). Ask-Response-Play-Learn: Students' Views on Gamification Interactive Response Systems. Journal of Educational Studies in the World, 7(3), 28-40.
Thoha, M. (2009). Perilaku Organisasi. Bandung: PT. Raja Grafindo Persada.
Widoyoko, S. (2017). Evaluasi Program Pembelajaran: Panduan Praktis Bagi Pendidik dan Calon Pendidik. Yogyakarta: Pustaka Belajar.
Woike, B. A. (2007). Content Coding of Open-Ended Responses. In R. W. Robins, R. C. Fraley, & R. F. Krueger, Handbook of Research Methods in Personality Psychology (pp. 292-307). New York: Guilford Press.
DOI:
https://doi.org/10.17509/pdgia.v17i3.20787
Refbacks
There are currently no refbacks.
INDEXED BY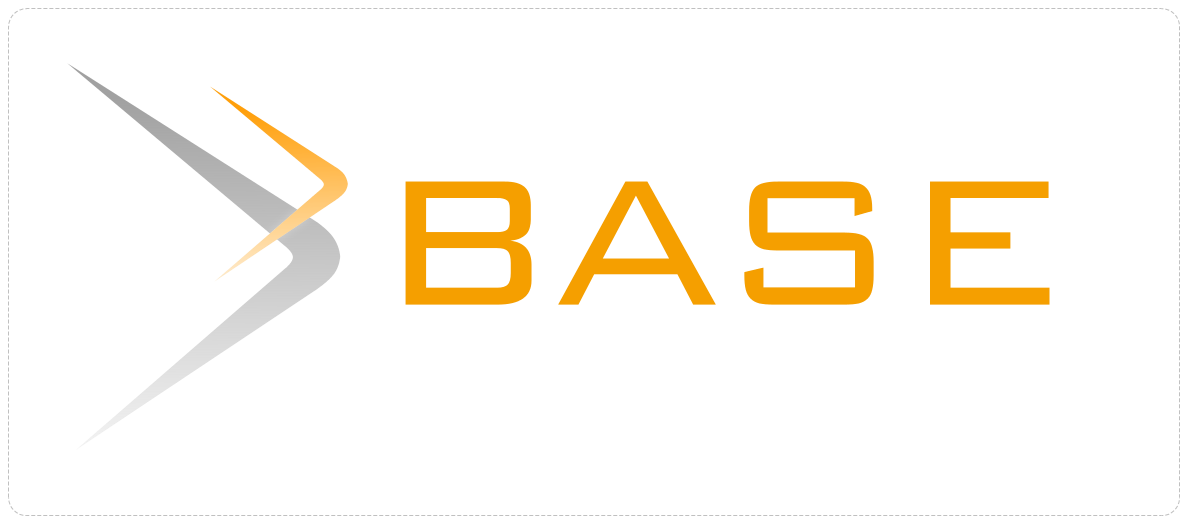 This work is licensed under a
Creative Commons Attribution-ShareAlike 4.0 International License