PENGARUH EDU GAME BERBASIS KOMPUTER TERHADAP PENINGKATAN KEMAMPUAN ALJABAR ANAK TAMAN KANAK-KANAK
Abstract
Abstrak
Penelitian ini bertujuan untuk mengetahui tingkat kemampuan aljabar anak taman kanak-kanak di TK Negeri Unggulan Kabupaten Kuningan dengan menggunakan media edu game berbasis komputer. Metode yang digunakan dalam penelitian ini adalah pre-eksperimen. Dengan bentuk One-Group Pretest-Posttest Design. Subjek penelitian ini adalah seluruh anak kelas B3 TK Negeri Unggulan Kabupaten Kuningan tahun ajaran 2016/2017 dengan jumlah 15 orang anak, dengan menggunakan teknik Nonprobability Sampling. Hasil penelitian menunjukkan bahwa penggunaan media edu game berbasis komputer ini memiliki pengaruh yang signifikan terhadap kemampuan aljabar anak taman kanak-kanak. Hal ini dibuktikan dengan hasil persentase kategori kemampuan anak berada pada kategori belum mampu diperoleh persentase sebesar 13%, pada kategori cukup mampu diperoleh persentase sebesar 67%, dan pada kategori mampu diperoleh persentase sebesar 20%. Sehingga dapat disimpulkan bahwa penerapan media edu game berbasis komputer ini dapat meningkatkan kemampuan aljabar anak taman kanak-kanak negeri unggulan kabupaten kuningan.
Abstract
This research aimed at finding the level of algebra skill in one favourite public kindergarten in kuningan district by using computer-based games as the learning media. This research employed a pre-experimental research method with this form of One-group pretest-posttest design. The subjects was all class in kindergarten of  One Favourite Public Kindergarten in Kuningan District at 2016/2017 academic year with the number of 15 students, using techniques nonprobability Sampling. The result of the research showed that the use of computer-based games had a significant influence on kindergarten students algebra skill. This was prooved by the result of the percentage of children's ability category is the category has not been able to obtained a percentage of 13%, the category is quite capable obtained a percentage of 67%, and the category is able to be obtained percentage of 20%. Therefore, it can be concluded that the use of this computer-based game can improve kindergarten students algebra skill.
Keywords
Kemampuan, Aljabar, Media Edu game Berbasis Komputer
References
Abdjul, I. (2012). Meningkatkan Kemampuan Berimajinasi Melalui Metode Bercerita Pada Anak Kelompok A Tk Alkhairat Kelurahan Dembe Ii Kota Gorontalo. (Skripsi, UNG).
Annisa, A.Z., Berlilana, Astuti, T. (2014). E-Tung (Edu game Berhitung) Sebagai Media Pembelajaran Untuk Anak TK. Telematika, 7(2).
Carraher, D. W., Schliemann, A. D., Brizuela, B. M., & Earnest, D. (2006). Arithmetic and algebra in early mathematics education. Journal for Research in Mathematics education, 87-115.
Cox, J.T. (2003) Algebra In Early Years. Tersedia: www.naeyc.org/resource/journal. [08 Juni 2016].
Dillon, T. (2005). Adventure Games For Learning and Storytelling. UK, Futurelab Prototype Context Paper, Adventure Author.
Haryono, D. (2014). Filsafat Matematika. Bandung: Alfabeta.
Kebritchi, M., Hirumi, A., & Bai, H. (2010). The effects of modern mathematics computer games on mathematics achievement and class motivation. Computers & Edu cation, 55(2), 427-443.
Maximize Informa Studio Indonesia (MISI). (2015). Edu-Game Software Pedidikan Anak-anak. [Online]. Tersedia : http://www.Edu -games.com/index.php.
NCTM (National Council of Teachers of Mathematics). (2000). Principles and Standards for School Mathematics. Reston, VA: NCTM.
Parwoto. (2015). Model Pengembangan Kognitif Berbasis Komputer Dengan Penerapan Pendekatan Reggio Emilia Pada Anak Taman Kanak-Kanak. Journal Of Est [Online], Vol 1 (1), 64-73.
Putra, D. W., Nugroho, A. P., & Puspitarini, E. W. (2016). Game Edukasi berbasis android sebagai media pembelajaran untuk anak usia dini. JIMP-Jurnal Informatika Merdeka Pasuruan, 1(1).
Rukiyah. (2015). Meningkatkan Kemampuan Operasi Bilangan Anak Usia Dini Melalui Game Edu kasi Sebran di TK Kartika XVI-1 Secapa AD. (Skripsi, UPI).
Sadiman, A.S. (2008). Media Pendidikan: Pengertian, Pengembangan dan Pemanfaatannya. Jakarta: PT. Rajagrafindo Persada.
Sudrajat, D., & Muslim, T. (2012). Perancangan Aplikasi Game Aritmatika pada Handphone untuk Melatih Kemampuan Berhitung Kelas 1 dan 2 Sekolah Dasar Negeri II Ciperna Kabupaten. Jurnal Ict, 7(1).
Sugiyono. (2015). Metode Penelitian Pendidikan (Pendekatan Kuantitatif, Kualitatif, dan R&D). Bandung: Alfabeta.
Toussaint, E. R., & Toussaint, G. T. (2014). What is a Pattern?. Proceedings of Bridges, 293-300.
Wikipedia.org. (2016). Aljabar. [Online]. Tersedia: https://id.wikipedia.org/wiki/aljabar
Zaman, B. dan Eliyawati, C. (2010). Bahan Ajar Pendidikan Profesi Guru (PPG) Media Pembelajaran Anak Usia Dini. Bandung: Pendidikan Guru Pendidikan Anak Usia Dini, Fakultas Ilmu Pendidikan, Universitas Pendidikan Indonesia.
DOI:
https://doi.org/10.17509/pdgia.v17i3.20825
Refbacks
There are currently no refbacks.
INDEXED BY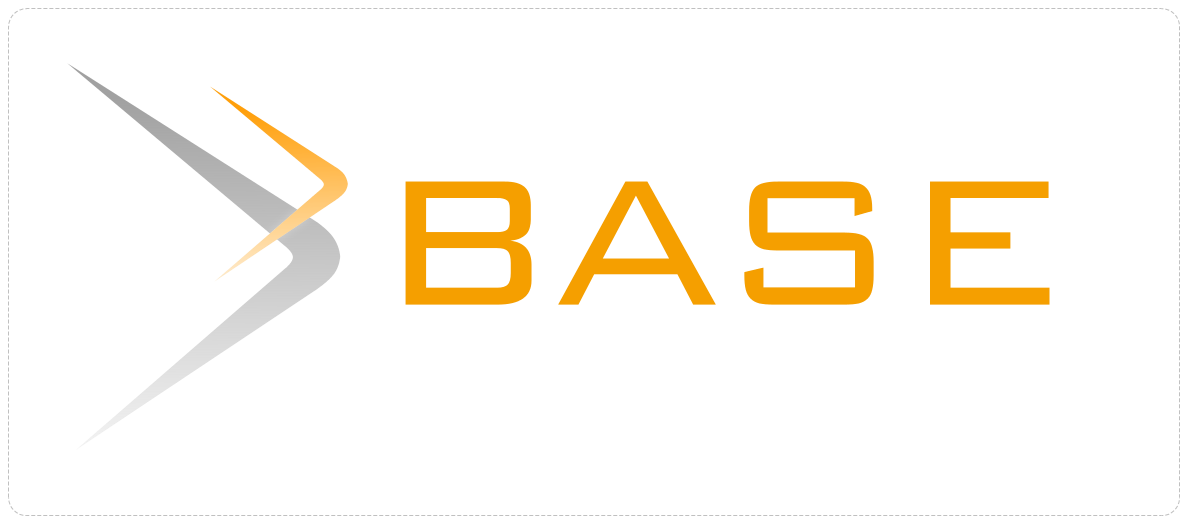 This work is licensed under a
Creative Commons Attribution-ShareAlike 4.0 International License