FRANCISOLA (e-ISSN: 2527-5100 | p-ISSN: 2527-5097) is a double blind peer-reviewed international scientific journal which is published twice a year: at the end of June and at the end of December. We publish research articles  (in French and / or in English) on various subjects related to French language and literature, in the broad sense, and also to its teaching, which have never been published in other scientific journals.
Focus and scope for FRANCISOLA can be seen detailed in here.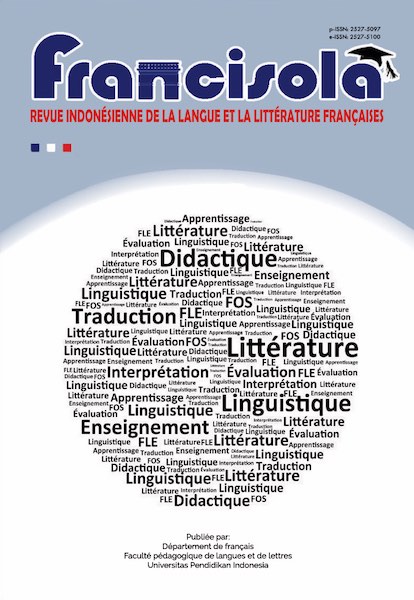 Announcements
No announcements have been published.
Vol 2, No 1 (2017): JUNE
Table of Contents
Articles