PERSEPSI MAHASISWA TERHADAP MOBILE LEARNING BERBASIS ANDROID
Abstract
Abstrak
Penelitian ini dilatarbelakangi penggunaan android yang tidak bisa dipisahkan dari kehidupan manusia, termasuk mahasiswa. Android menjadi kebutuhan primrer seperti halnya kebutuhan manusia akan makan, pakaian dan tempat tinggal. Penelitian bertujuan untuk mengetahui persepsi mahasiswa terhadap mobile learning berbasis android di Program Studi Teknologi Pendidikan FKIP Universitas Baturaja yang dilihat dari: 1) Pemahaman mahasiswa terhadap mobile learning berbasis android; 2) Manfaat android dalam pembelajaran mahasiswa; 3) Kesiapan mahasiswa dalam penggunaan mobile learning berbasis android.  Penelitian ini merupakan penelitian deskriptif kuantitatif. Sampel penelitian adalah mahasiswa Program Studi Teknologi Pendidikan tahun akademik 2018/2019. Instrumen dalam penelitian ini menggunakan angket yang dianalisis menggunakan teknik analisis deskriptif. Hasil penelitian ini menunjukkan 72,97% memahami mobile learning berbasis android, 75,67% mengetahui manfaat mobile learning berbasis android dan 81,08% menyatakan kesiapan pada penggunaan mobile learning berbasis android.  Hasil analisis tersebut memberikan informasi yang cukup penting pada keputusan dosen untuk menggunakan mobile learning berbasis android pada pembelajaran di Program Studi Teknologi Pendidikan.
Abstract
This research based on the use of android is inseparable from human life, including students. Android primrer become a necessity as well as human needs will eat, clothing and shelter.The research aims to review the perception of a student of mobile learning based on android; in course of study educational technology FKIP Baturaja University who viewed from: 1 ) Student understanding of mobile learning an android; 2 ) Benefits android in learning student; 3 ) Readiness student in the use of mobile learning based on android. The research is descriptive quantitative research.The research are students course of study technology education academic year 2019 / 2018.The survey an instrument used that have been analyzed using a technique descriptive analysis.This research result indicates 72,97 understand mobile learning based android, 75,67 % know mobile benefits learning based android and 81,08 % said readiness as of mobile learning based android.The results of the analysis must provide an adequate decision lecturers to important to use mobile learning android based on learning in the study technology education.
Keywords
e-learning, mobile learning, android
References
Aziz, A. L. (2013). Pengaruh Kemudahan Penggunaan Terhadap Kemanfaatan Pada Sikap Pengguna E-learning Survei Pada Mahasiswa Jurusan Administrasi Bisnis, Fakultas Ilmu Administrasi Universitas Brawijaya Malang Angkatan 2011. Jurnal Administrasi Bisnis, 6(2).
Azwar, S. (2015). Tes prestasi: Fungsi dan pengembangan pengukuran prestasi belajar. Yogyakarta: Pustaka Pelajar.
Belina, E., & Batubara, F. R. (2013). Perancangan dan implementasi aplikasi e-learning versi mobile berbasis android. Singuda ensikom, 4(3), 76-81.
Chandrawati, S. R. (2010). Pemamfaatan E-learning dalam Pembelajaran. Jurnal Cakrawala Kependidikan, 8(2).
Demidowich, A. P., Lu, K., Tamler, R., & Bloomgarden, Z. (2012). An evaluation of diabetes self-management applications for Android smartphones. Journal of telemedicine and telecare, 18(4), 235-238.
Higgins, M., & Shudong, W. (2012). Limitations of Mobile Phone Learning. The Jalt CALL Journal, 2(1), 1832-4215.
Jayawardana, H. B. A. (2017). Paradigma Pembelajaran Biologi di Era Digital. Jurnal Bioedukatika, 5(1), 12-17.
Kustandi, C., & Sutjipto, B. (2011). Media pembelajaran manual dan digital. Bogor: Ghalia Indonesia.
Listyorini, T. (2013). Perancangan mobile learning mata kuliah sistem operasi berbasis android. Simetris: Jurnal Teknik Mesin, Elektro dan Ilmu Komputer, 3(1), 25-30.
Matlubah, H., Anekawati, A., & Ngadi. (2016). Aplikasi Mobile Learning Berbasis Smartphone. Jurnal Lensa , 85-98.
Michael, A. (2013). Michael Allen's Guide to E-learning. Canada: John Wiley & Sons.
Nursalam, N., & Efendi, F. (2008). Pendidikan Dalam Keperawatan Education in Nursing.
Rosenberg, M. J. (2001). E-Learning: Building successful online learning in your organization. McGrow Hill, New York, NY, USA.
Prabowo, I. J. K. G., Setiawan, A., & Prakoso, S. T. (2014). Pengembangan Sistem Mobile Journal Berbasis Android Untuk Referensi Belajar Mahasiswa Di Lingkungan Fakultas Ekonomi UNY. Program Kreativitas Mahasiswa-Karsa Cipta.
Saifuddin, M. F. (2018). E-Learning dalam Persepsi Mahasiswa. Jurnal VARIDIKA, 29(2), 102-109.
Sulisworo, D., Jauhari, I., & Firdausy, K. (2014). Pengembangan Sistem Manajemen Pembelajaran Kooperatif Secara Mobile Berbasis Sistem Operasi Android. Indonesian Journal of Curriculum and Educational Technology Studies,3 (1), 56-63.
Thohari, A. N. A., Satoto, K. I., & Martono, K. T. (2013). Pembuatan Aplikasi Mobile Learning sebagai Sarana Pembelajaran di Lingkungan Universitas Diponegoro. Jurnal Teknologi dan Sistem Komputer, 1(2), 56-65.
www.gs.statcounter.com
DOI:
https://doi.org/10.17509/pdgia.v17i1.15858
Refbacks
There are currently no refbacks.
INDEXED BY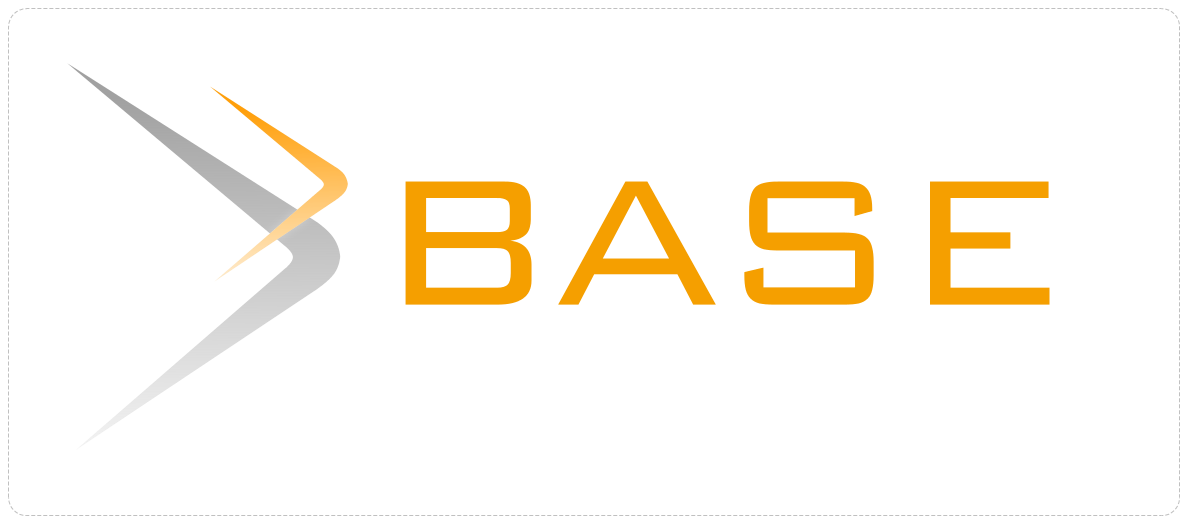 This work is licensed under a
Creative Commons Attribution-ShareAlike 4.0 International License