INSTRUMEN PENILAIAN PEMBELAJARAN TEACHING FACTORY
Abstract
Abstrak
Penerapan pembelajaran teaching factory menuntut perubahan paradigma dalam pembelajaran karena tidak hanya menyebabkan perubahan konsep, metode, dan strategi pendidikan namun juga dalam sistem penilaian. Tujuan penelitian ini adalah untuk membuat instrument penilaian pembelajaran teaching factory yang. Penelitian ini dilaksanakan pada bulan September hingga Desember 2019. Subjek Penelitian adalah mahasiswa Program Studi Tata Boga yang mengambil mata kuliah Manajemen Usaha Restoran Tahun akademik 2019/2020 dengan jumlah 25 Mahasiswa. Pengujian validitas dan reliabilitas digunakan judgment expert (Ahli akademisi dan praktisi).
Hasil penelitian menunjukkan bahwa (1) Instrumen penilaian aspek kognitif yang dikembangkan berupa rubric penilaian portofolio; (2) Instrumen aspek afektif dinilai berdasarkan nilai teliti, bijaksana, tidak otoriter, berbicara baik dan sopan, bekerja tenang, etos kerja tinggi, patuh prosedur, bertanggungjawab, tepat, komunikatif, displin, dan cepat tanggap (3) Instrumen aspek psikomotor dinilai berdasarkan lembar observasi yang dikembangkan untuk seorang pimpinan atau kelapa dapur, asisten kepala dapur, juru masak, asisten juru masak, bagian keuangan, bagian pemasaran dan penjualan. Saran bagi perguruan tinggi untuk dapat menerapkan instrument penilaian pembelajaran pendekatan teaching factory di matakuliah yang berhubungan dengan manajemen untuk mengukur ketercapaian kompetensi.
Abstract
The application of teaching factory learning demands a paradigm shift in learning because it not only causes changes in educational concepts, methods and strategies but also in the assessment system. The purpose of this study was to make a teaching factory learning assessment instrument. This research was conducted from September to December 2019. The research subjects were students of the Catering Study Program who took the Restaurant Business Management course for the 2019/2020 academic year with a total of 25 students. Validity and reliability testing used expert judgment (academic experts and practitioners). The results showed that (1) the cognitive aspect assessment instrument developed was a portfolio assessment rubric; (2) Instruments for the affective aspect are assessed based on the value of being careful, wise, not authoritarian, speaking well and politely, working calmly, having a high work ethic, obeying procedures, being responsible, precise, communicative, disciplined, and responsive (3) The psychomotor aspect instrument is assessed based on an observation sheet developed for a manager or kitchen head, assistant head of the kitchen, cook, assistant cook, finance department, marketing and sales department. Suggestions for tertiary institutions to be able to apply learning assessment instruments of the teaching factory approach in subjects related to management to measure competency attainment.
Keywords
Instrumen penilaian, Pembelajaran Teaching factory, Manajemen Usaha Restoran
References
Amin, M. (2016). Formulasi Kurikulum SMK Diterapkan 2017. In 15 September 2016.
Arikunto, S. (2010). Dasar-dasar Evaluasi Pendidikan. Jakarta: Bumi Aksara. 2010. In Manajemen Penelitian.
Compaore, S., Ouedraogo, C. M. R., Koanda, S., Haynatzki, G., Chamberlain, R. M., & Soliman, A. S. (2016). Barriers to Cervical Cancer Screening in Burkina Faso: Needs for Patient and Professional Education. Journal of Cancer Education. https://doi.org/10.1007/s13187-015-0898-9
Departemen Pendidikan Nasional RI. (2005). Peraturan Pemerintah Nomor 19 Tahun 2005 tentang Standar Nasional Pendidikan. Jakarta: Departemen Pendidikan Nasional RI.
Gunawan, I. (2012). Revisi Taksonomi Bloom Ranah Kognitif: Kerangka Landasan Untuk Pembelajaran, Pengajaran, Dan Asesmen. Jurnal Pendidikan Dasar Dan Pembelajaran.
Hennig, M., Reisinger, G., Trautner, T., Hold, P., Gerhard, D., & Mazak, A. (2019). TU Wien Pilot Factory Industry 4.0. Procedia Manufacturing, 31, 200–205. https://doi.org/10.1016/j.promfg.2019.03.032
Leal, L. F., Fleury, A., & Zancul, E. (2020). Starting up a learning factory focused on industry 4.0. Procedia Manufacturing, 45, 436–441. https://doi.org/10.1016/j.promfg.2020.04.049
Lindvig, K., & Mathiasen, H. (2020). Translating the learning factory model to a Danish vocational education setting. Procedia Manufacturing, 45(2019), 90–95. https://doi.org/10.1016/j.promfg.2020.04.077
Makkl, S. (2018). Hanya 3,1 Persen Penduduk Produktif di RI yang Wirausaha. https://www.cnnindonesia.com/ekonomi/20181018210657-92-339664/hanya-31-persen-penduduk-produktif-di-ri-yang-wirausaha
Mavrikios, D., Georgoulias, K., & Chryssolouris, G. (2018). The Teaching Factory Paradigm: Developments and Outlook. Procedia Manufacturing, 23(2017), 1–6. https://doi.org/10.1016/j.promfg.2018.04.029
Mbachu, C., Dim, C., & Ezeoke, U. (2017). Effects of peer health education on perception and practice of screening for cervical cancer among urban residential women in south-east Nigeria: A before and after study. BMC Women's Health, 17(1), 1–8. https://doi.org/10.1186/s12905-017-0399-6
Mourtzis, D., Angelopoulos, J., & Dimitrakopoulos, G. (2020). Design and development of a flexible manufacturing cell in the concept of learning factory paradigm for the education of generation 4.0 engineers. Procedia Manufacturing, 45, 361–366. https://doi.org/10.1016/j.promfg.2020.04.035
Rentzos, L., Doukas, M., Mavrikios, D., Mourtzis, D., & Chryssolouris, G. (2014). Integrating manufacturing education with industrial practice using teaching factory paradigm: A construction equipment application. Procedia CIRP, 17, 189–194. https://doi.org/10.1016/j.procir.2014.01.126
Sagala S. (2011). Konsep dan makna pembelajaran untuk membantu memecahkan problematika belajar dan mengajar. Konsep Dan Makna Pembelajaran Untuk Membantu Memecahkan Problematika Belajar Dan Mengajar.metode penelitian kuantitatif, kualitatif,dan R&D, Alfabeta, cv. ___ (2016).
Suharti, L., & Sirine, H. (2011). Faktor-Faktor yang Berpengaruh terhadap Niat Kewirausahaan (Entrepreneurial Intention ) (Studi terhadap Mahasiswa Universitas Kristen Satya Wacana , Salatiga). Jurnal Manajemen Dan Kewirausahaan. https://doi.org/10.9744/jmk.13.2.124-134
Sumiati, A. (2009). Metode Pembelajaran (C. W. Prima. (ed.)). CV Wacan Prima.
Suryadi. (2009). Manajemen Mutu Berbasis Sekolah : Konsep dan Aplikasi. PT. Sarana Panca Karya.
Susilana Rudi, riyana cepi. (2009). MEDIA PEMBELAJARAN: Hakikat,Pengembangan,Pemanfaatan,dan Penilaian. In Media Pembelajaran. https://doi.org/10.3168/jds.2017-13062
Uno, H. B. (2012). Assessment Pembelajaran. In Bumi Aksara. https://doi.org/10.1007/BF00376004
Zain, S. B. D. dan A. (2006). Strategi Belajar Mengajar. Jakarta: PT Rineka Cipta. Syaiful Bahri Djamarah Dan Aswan Zain. https://doi.org/10.1016/j.bbapap.2013.06.007
DOI:
https://doi.org/10.17509/pdgia.v18i3.29614
Refbacks
There are currently no refbacks.
INDEXED BY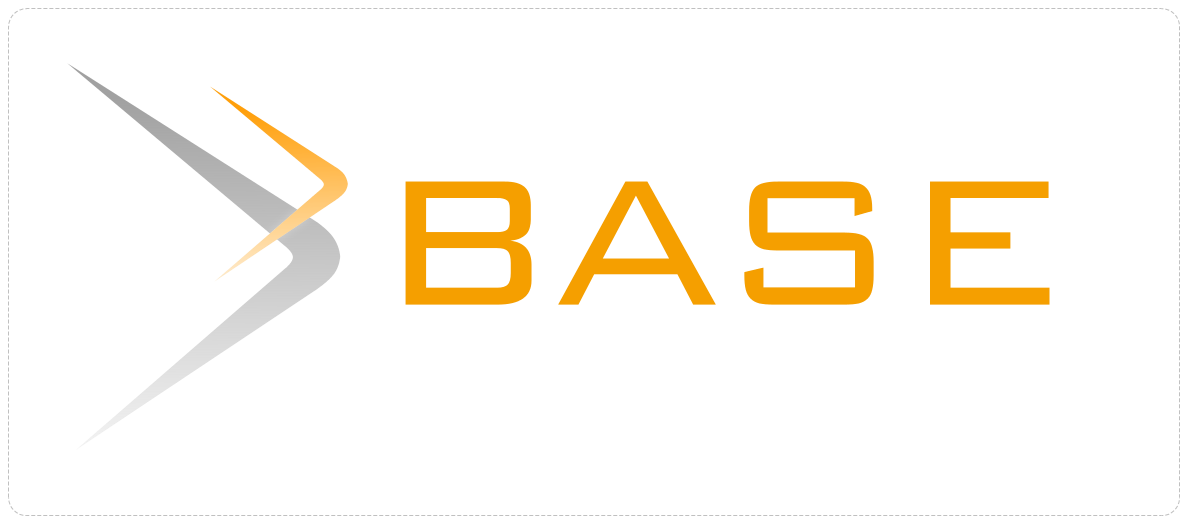 This work is licensed under a
Creative Commons Attribution-ShareAlike 4.0 International License