APPLICATION OF POWER POINT INTERACTIVE MEDIA TO IMPROVE STUDENT ACTIVITIES AND LEARNING OUTCOMES
Abstract
The purpose of this study was to increase the activity and learning outcomes of students by using interactive media PowerPoint for students of Class V Theme 6 at SDN I Barusuda, Cigedug District, Garut Regency. The research method using Classroom Action Research (CAR) consisting of 3 cycles with 4 stages, namely planning, action, observation, and reflection. The subjects of this study is students of class V with a total of 30 people. Data collection techniques useing observation, interviews, tests, and documentation. While the data analysis technique used descriptive analysis. The results of this study indicate that the average percentage of student activity classically has increased. In the pre-cycle before treatment, it was 65%, in the first cycle it was 69%, in the second cycle, it was 74% while in the third cycle it was 87%. While the percentage of mastery learning outcomes in the pre-cycle is 33%, in the first cycle it is 33%, in the second cycle, it is 73%, while in the third cycle it is 90%. Based on the results of the research that has been done, it can be concluded that learning in Theme 6 using interactive PowerPoint media can increase students' activities and learning outcomes.
Keywords
Media Powerpoint, Activities, Learning Outcomes
References
Agustiani, S. A. (2016). MELALUI PEMANFAATAN MEDIA POWER POINT UNTUK MENINGKATKAN AKTIVITAS DAN HASIL BELAJAR SISWA ( The Implementation of Intregated Thematic Learning Through Usinng the Media Power Point To Improve Student activity and Learning Outcomes ). November, 120–128.
Alvianita, N., Abustang, P., & Fatimah, W. (2020). Meningkatkan Hasil Belajar Siswa Melalui Penerapan Model Think Pair Share. 2, 17(03), 229–238.
Arikunto, S, dkk. (2021). Penelitian Tindakan Kelas: Edisi Revisi. Jakarta: PT Bumi Aksara.
Batubara, H. (2020). Media Pembelajaran Efektif (1st ed.). Fatawa Publishing.
Febriana, Rina. 2019. Kompetensi Guru. Jakarta Timur: PT Bumi Aksara.
Darmawan, D. (2013). Teknologi Pendidikan (A. Kamsyach (ed.)). PT. Remaja Rosdakarya.
Fahmi, A. N. (2019). Peningkatan Hasil Belajar Siswa Materi Mawaris Menggunakan Sparkol Videoscribe. Pedagogia, 17(3), 230–238. https://doi.org/10.17509/pdgia.v17i3.20788
Harahap, O., Napitupulu, M., & Batubara, N. (2022). MEDIA PEMBELAJARAN Teori dan Perspektif Penggunaan Media Pembelajaran dalam Pembelajaran Bahasa Inggris. CV. AZKA PUSTAKA.
Isti'adah, F. (2020). Teori-Teori Belajar Dalam Pendidikan (R. Permana (ed.); 1st ed.). EDU PUBLISHER
Mandasari, N. (2021). Penerapan Model Pembelajaran Berbasis Masalah Berbantuan Media Power Point untuk Meningkatkan Aktivitas dan Hasil Belajar Siswa di SDN Pandean Lamper 02 Semarang. Jurnal Paedagogy, 8(3), 328-337.
doi:https://doi.org/10.33394/jp.v8i3.3886
Mirdanda, A. (2019). Mengelola aktivitas pembelajaran di sekolah dasar (W. Purnama (ed.)). PGRI Kalbar dan Yudha English Gallery.
Ningsih, Y. (2020). Peningkatan Hasil Belajar Siswa Kelas X Mipa Sman 1 Lubuklinggau Melalui Penggunaan Media Powerpoint. Lentera Sriwijaya : Jurnal Ilmiah Pendidikan Matematika, 2(2), 64–72. https://doi.org/10.36706/jls.v2i2.12703
Sumianto, S. (2021). Peningkatan Aktivitas Belajar Siswa Menggunakan Media Pop Up Pada Siswa Sekolah Dasar. Jurnal Basicedu, 4(4), 1446–1459. https://doi.org/10.31004/basicedu.v4i4.727
Rahmadani, N., & Anugraheni, I. (2017). Peningkatan Aktivitas Belajar Matematika Melalui Pendekatan Problem Based Learning Bagi Siswa Kelas 4 Sd". Scholaria: Jurnal Pendidikan dan Kebudayaan, 7(3), 241.https://doi.org/10.24246/j.scholaria.2017.v7.i3.p241-25.
Riyana, Cepy. 2012. MEDIA PEMBELAJARAN. Jakarta Pusat: Direktorat Jenderal Pendidikan Islam Kementrian Agama RI.
Sugiyono. (2019). Metode Penelitian Kuantitatif, Kualitatif, dan R&D. Bandung: Alfabeta.
Supardi. 2021. MANAJEMEN MUTU PENDIDIKAN. Jakarta Timur: UNJ PRESS.
Wahyuningtyas, R., & Suteng Sulasmono, B. (2020). Jurnal Ilmu Pendidikan. Jurnal Ilmu Pendidikan, 4(2), 318–333.
Yaumi, M. (2021). Media dan Teknologi Pembelajaran (S. Sirate (ed.); 2nd ed.). Prenada Media.
Yuliansah. (2018). Efektivitas Media Pembelajaran Powerpoint Berbasis Animasi dalam Meningkatkan Motivasi dan Prestasi Belajar. Jurnal Efisiensi, 299755.
DOI: https://doi.org/10.21831/efisiensi.v15i2
DOI:
https://doi.org/10.17509/pdgia.v20i2.46829
Refbacks
There are currently no refbacks.
INDEXED BY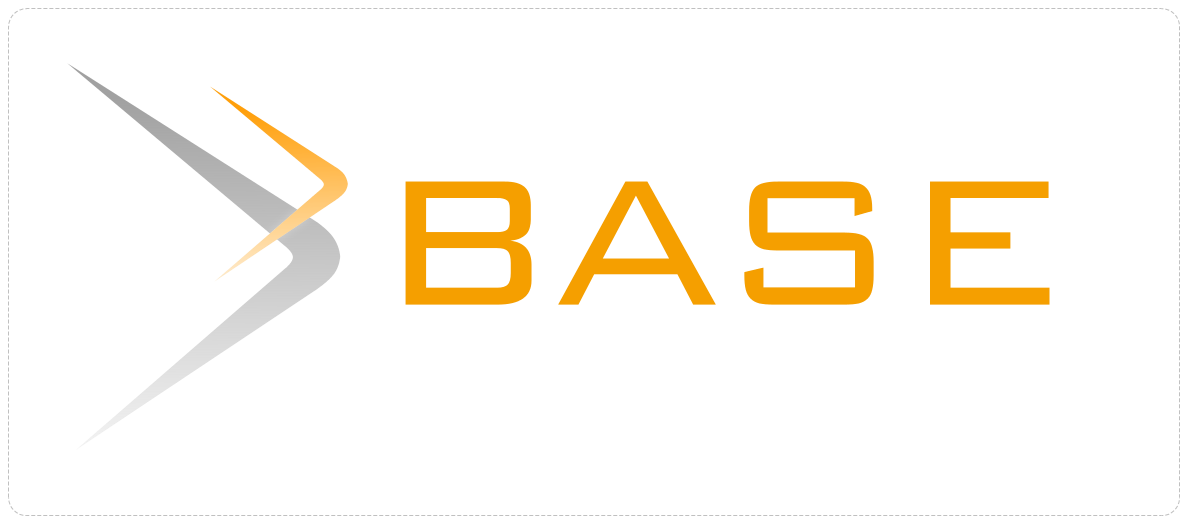 This work is licensed under a
Creative Commons Attribution-ShareAlike 4.0 International License