The Impact of Visiting a Recycling Facility on Students' Meaningful Learning
Abstract
The use of informal learning environments in teaching is an inevitable reality. Students create a schema in their mind by using the 5 senses and experiencing. In this study, 7th-grade students were taken to one of the Recycling facilities as part of the exploration phase of the Learning Cycle teaching model to teach the science subject of Domestic Waste and Recycling. Comparison Group Pre-test/Post-test of the quasi-experimental design was used as a research method in the study. The visit to the Recycling Facility has a crucial effect on the reason for this difference in the academic achievements of the students. The qualitative data showed that students have positive feelings, have a great time, enjoying collaborating with their friends. Thus they prefer to be taught in an informal learning environment. Learning in informal environments has more positive effects than learning at school. The reasons are students can actively question and discuss with friends, and reach information through exploration and/or the guidance of experts during the field trip. Thus students have meaningfully learned at cognitive and affective levels.
Keywords
Domestic Waste, Informal learning Environments, Learning Cycle model
References
Aksan, Z., & Çeliker, D. (2019). Recycling Awareness Education: Its Impact on Knowledge Levels of Science Teacher Candidates. International Electronic Journal of Environmental Education, 9(2), 81-105.
Anderson, D., Lucas, K. B., & Ginns, I. S. (2003). Theoretical perspectives on learning in an informal setting. Journal of research in science teaching, 40(2), 177-199.
Ash, D. (2003). Dialogic inquiry in life science conversations of family groups in a museum. Journal of Research in Science teaching, 40(2), 138-162.
Ateşkan, A., & Lane, J. F. (2016). Promoting field trip confidence: teachers providing insights for pre-service education. European Journal of Teacher Education, 39(2), 190-201.
Behrendt, M., & Franklin, T. (2014). A review of research on school field trips and their value in education. International Journal of Environmental and Science Education, 9(3), 235-245.
Boeve-De Pauw, J., De Loof, H., Walan, S., Gericke, N., & Van Petegem, P. (2022). Teachers' self-efficacy and role when teaching STEM in high-tech informal learning environments. Research in Science & Technological Education, 1-21.
Bozdoğan, A. E., Okur, A., & Kasap, G. (2015). A sample application for a planned field trip: A factory trip. The Black Sea Journal of Social Sciences, 7(14), 1-12.
Braund, M., & Reiss, M. (2006). Validity and worth in the science curriculum: Learning school science outside the laboratory. The Curriculum Journal, 17(3), 213-228.
Bultitude, K., & Sardo, A. M. (2012). Leisure and pleasure: Science events in unusual locations. International Journal of Science Education, 34(18), 2775-2795.
Bulut, A. (2020). Teacher Opinions about Children's Awareness of Zero-Waste and Recycling in the Pre-School Education Years. Review of International Geographical Education Online, 10(3), 351-372.
Calıs, S., & Ergul, N. R. (2015). Determination of Science Teacher Candidates' Views on Electronic waste Pollution. Procedia-Social and Behavioral Sciences, 186(2015), 261-268.
Cenk, A. G., & Yalman, F. E. (2022). The Observation of Pre-service Teachers' Argumentation Skills on Different Socioscientific Issues. Bartın University Journal of Faculty of Education, 11(1), 31-53.
Çil, E., Maccario, N., & Yanmaz, D. (2016). Design, implementation and evaluation of innovative science teaching strategies for non-formal learning in a natural history museum. Research in Science & Technological Education, 34(3), 325-341.
Dron, J., & Anderson, T. (2022). Informal Learning in Digital Contexts. In Handbook of Open, Distance and Digital Education (pp. 1-17). Singapore: Springer Singapore.
Fick, S. J., & Arias, A. M. (2022). A review of literature that uses the lens of the next generation science crosscutting concepts: 2012–2019. Journal of Research in Science Teaching, 59(6), 883-929.
Griffin, J. (2004). Research on students and museums: Looking more closely at the students in school groups. Science education, 88(S1), S59-S70.
Harman, G., & Çelikler, D. (2018). The opinions of elementary science teacher candidates regarding the collection, separation and recycling of solid wastes. Kastamonu Eğitim Dergisi, 26(3), 813-822.
Kisiel, J. F. (2014). Clarifying the complexities of school–museum interactions: Perspectives from two communities. Journal of Research in Science Teaching, 51(3), 342-367.
Öcal, E. (2022). An Artistic Approach to Secondary School Students' Process of Discovering Scientists: Theater and Science. International Journal of Contemporary Educational Research, 9(2), 395-411.
Morag, O., & Tal, T. (2012). Assessing learning in the outdoors with the field trip in natural environments (FiNE) framework. International Journal of Science Education, 34(5), 745-777.
Patrick, P., Mathews, C., & Tunnicliffe, S. D. (2013). Using a field trip inventory to determine if listening to elementary school students' conversations, while on a zoo field trip, enhances preservice teachers' abilities to plan zoo field trips. International Journal of Science Education, 35(15), 2645-2669.
Randler, C., Baumgärtner, S., Eisele, H., & Kienzle, W. (2007). Learning at workstations in the zoo: A controlled evaluation of cognitive and affective outcomes. Visitor Studies, 10(2), 205-216.
Rennie, L. J. (2014). Learning science outside of school. In Handbook of research on science education, Volume II (pp. 134-158). Routledge.
Rumjaun, A., Atchia, S., & Reiss, M. J. (2022). Policy responses to the decline in the number of students choosing Biology beyond compulsory school level in Mauritius. Journal of Biological Education, 1-18.
Said, A. M., Paim, L. H., & Masud, J. (2003). Environmental concerns, knowledge and practices gap among Malaysian teachers. International Journal of Sustainability in higher education, 4(4), 305-313.
Sanders, D., Eriksen, B., Gunnarsson, C. M., & Emanuelsson, J. (2022). Seeing the green cucumber: Reflections on variation theory and teaching plant identification. Plants, People, Planet, 4(3), 258-268.
Schwan, S., Grajal, A., & Lewalter, D. (2014). Understanding and engagement in places of science experience: Science museums, science centers, zoos, and aquariums. Educational Psychologist, 49(2), 70-85.
Staus, N. L., & Falk, J. H. (2017). The role of emotion in informal science learning: Testing an exploratory model. Mind, brain, and education, 11(2), 45-53.
Tal, T. (2012). Out-of-school: Learning experiences, teaching and students' learning. Second international handbook of science education, 1109-1122.
Türkmen, H. (2010). Informal (Sinif-Dişi) fen Bilgisi Eğitimine Tarihsel Bakiş ve Eğitimimize Entegrasyonu. Çukurova Üniversitesi Eğitim Fakültesi Dergisi, 3(39), 46-59.
Türkmen, H. (2018). İnformal öğrenme ortamının fosiller konusunun öğrenilmesine etkisi: Tabiat tarihi müzesi örneği. Afyon Kocatepe Üniversitesi Sosyal Bilimler Dergisi, 20(3), 137-147.
Türkmen, H., Topkaç, D. D., & YAMIK, G. A. (2016). İnformal öğrenme ortamlarına yapılan gezilerin canlıların sınıflandırılması ve yaşadığımız çevre konusunun öğrenilmesine etkisi: tabiat tarihi müzesi ve botanik bahçesi örneği. Ege Eğitim Dergisi, 17(1), 174-197.
DOI:
https://doi.org/10.17509/pdgia.v21i2.52854
Refbacks
There are currently no refbacks.
INDEXED BY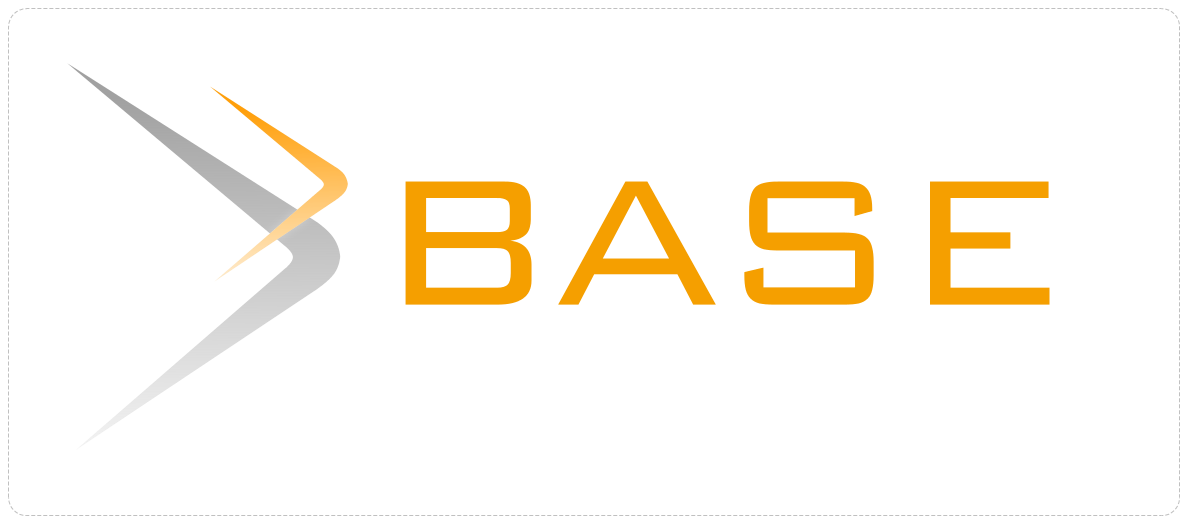 This work is licensed under a
Creative Commons Attribution-ShareAlike 4.0 International License