Sosio Religi (Journal of General Education / Values) was published twice in March and September which was published by the FPIPS Department of General Education, University of Education and Association of Lecturers and Scholars of General / Value of Indonesian Education (Asosiasi Dosen dan Sarjana Pendidikan Umum/Nilai Seluruh Indonesia (ADSPENSI)). The Sosio Religi Journal contains articles that are taken from research results (original paper).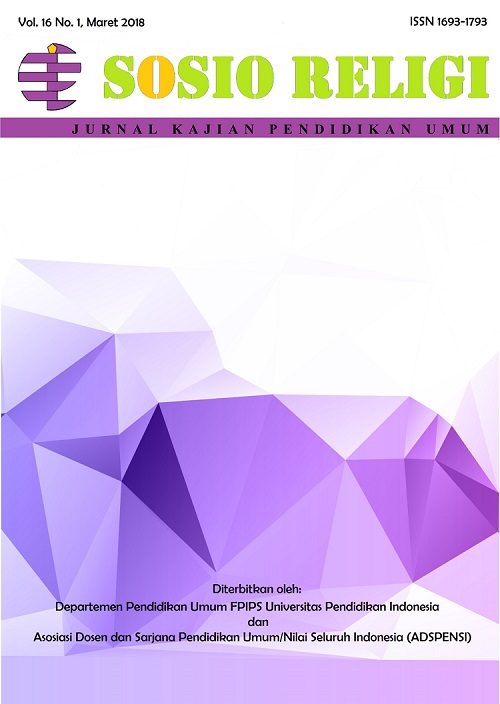 This journal publishes research results related to:

1. General Education
2. Value Education
3. Character Education
4. Pancasila Education
5. Citizenship Education
6. Religious Education
ISSN (print): 1693-1793
Announcements
No announcements have been published.
Vol 21, No 1 (2023): JURNAL KAJIAN PENDIDIKAN UMUM