JAPANESE EDUCATION (JAPANEDU) journal is an online, open access peer reviewed journal, which is published twice year every May and November. This journal is for all contributors who are concerned with a research related to Japanese language education studies.
JAPANEDU provides a forum for publishing the original reserach articles, paper-based articles and review articles from contributors, related to Japanese culture, Japanese literature and Japanese language teaching/learning, which have never been published before.
The articles published on JAPANEDU can be written in Indonesia, English or Japanese. All manuscripts are peer-reviewed by at least one journal reviewers who are competent in related fields.
Mailing Address :
Jl. Dr. Setiabudhi No. 229 Bandung 40164, West Java, Indonesia
Currently, JAPANEDU indexed by: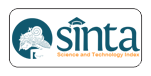 Announcements
New Issue of JAPANEDU, Volume 2, Issue 2 Year 2017 (December 2017)

This issue is consist of 7 articles from various universities in Indonesia, such as Universitas Diponegoro, Universitas Dian Nuswantoro, Universitas Negeri Manado, Universitas Muhammadiyah Yogyakarta, etc.
Posted: 2017-12-31

Latest Issue of JAPANEDU Volume 2 Issue 1 Year 2017

Japanese Education Journal Volume 2 Issue 1 Year 2017, For details please visit here: http://ejournal.upi.edu/index.php/japanedu/issue/view/791

 

Posted: 2017-06-27
More...

New Issue of JAPANEDU, Volume 2, Issue 1 Year 2017 (June 2017)

Starting from this issue, JAPANEDU has changed the publication frequency, from three times a year (April, August, December) into two times a year (June and December). 

This issue will be consisting of 7 articles. The number of word for each article is between 4,000 to 6,000 words or between 14-17 pages with one-half space and should be accompanied by an abstract of not more than 300 words, containing the importance of the topic, objective, method, findings, and conclusion.

The review process remains the same, blind review. 

For those interested in publishing their articles in JAPANEDU. Please use our OJS system to send your articles and don't send your articles directly to our individual team.

Posted: 2017-02-14
Vol 2, No 2 (2017): JAPANEDU Volume 2 Issue 2, December 2017
Terdiri dari 7 (tujuh) buah artikel hasil penelitian yang berasal dari beberapa institusi penyelenggara pendidikan dan pengajaran bahasa/sastra Jepang
Table of Contents
Articles
| | | |
| --- | --- | --- |
| | Nur Saadah Fitri Asih | 114-131 |
| | | |
| --- | --- | --- |
| | Aep Saeful Bachri, Dian Bayu Firmansyah, Sudjianto Sudjianto | 132-142 |
| | | |
| --- | --- | --- |
| | Assifa Gunawan Putri, Dewi Kusrini, Ahmad Dahidi | 153-167 |
| | | |
| --- | --- | --- |
| | Jourike Jeane Runtuwarouw | 168-184 |